And what a monster the machine turned out to be. Into a stretched and reinforced Excelsior frame, Luther installed a 1934 Plymouth six-cylinder engine. He was assisted by Adolph Thuiller who helped him with the frame modifications and Jimmy McNeil who prepared the engine and raised the horsepower from 77 to 117. The engine drove through the original Excelsior transmission that was later replaced with a Plymouth unit.
Of particular interest is the braking system that was built for it. Both sides of the rear of the machine carried pivoting lever-controlled arms complete with steel skids that were used to slow it down and also keep it upright when stationary.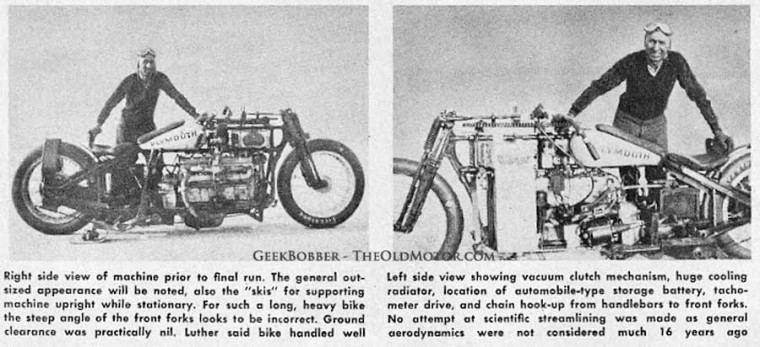 After testing at the Muroc Dry Lakes and further refinements Luther took it to the Bonneville Salt Flats in 1935 to try for the 200 m.p.h. goal. There he was only able to get in two runs with the machine. His first trip down the salt resulted in a speed of 140 m.p.h. On his second run The engine broke a connecting rod at 150-160 m.p.h. and his attempt was finished. The text from the June 1950 Cycle magazine article The Plymouth Monster below tells the complete story. Luther's machine has survived and can be seen here.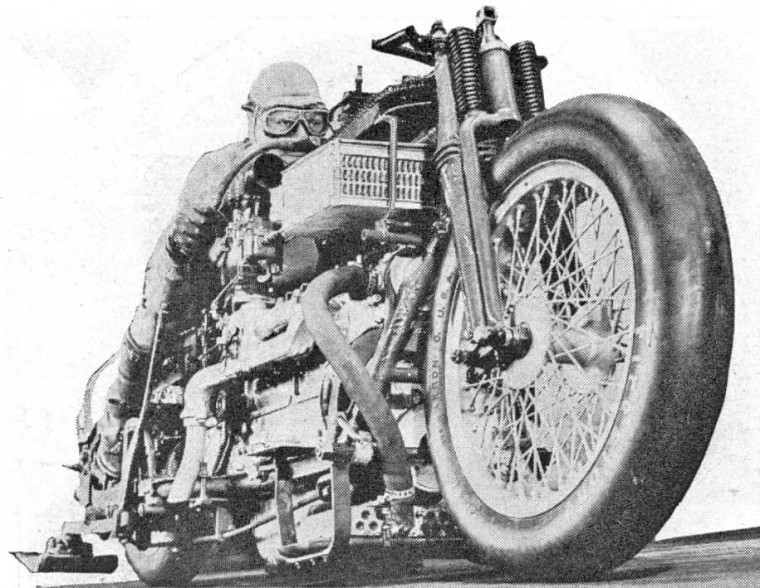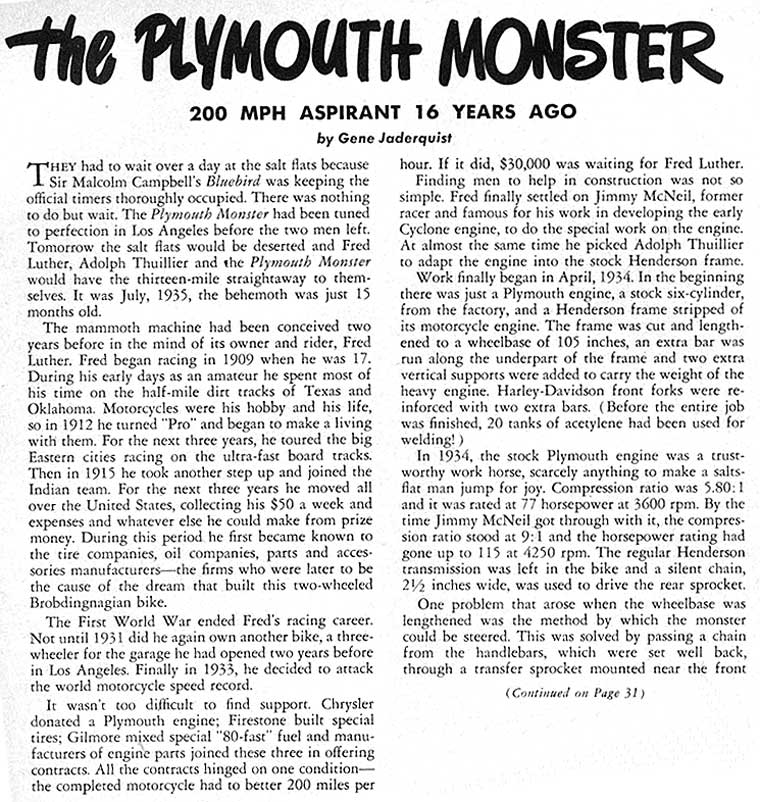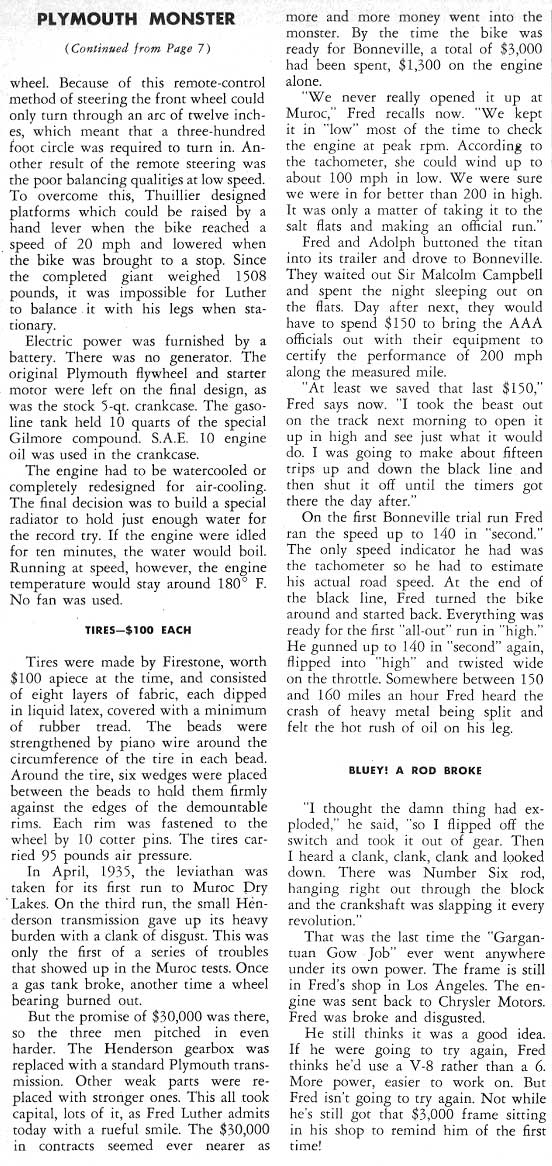 Source: CaiMag